Job Opening for 2023-2024
Montessori Lead Guide in Carnation, Washington, US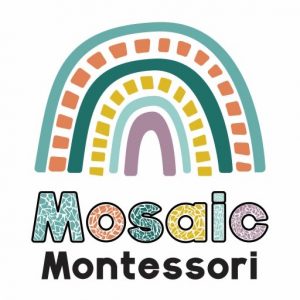 We're hiring!
Mosaic Montessori in Carnation is expanding and growing.
We're currently hiring for the 2023-2024 school year and are looking for Montessori teachers who can think out of the box and teach in any situation. We are a Montessori school that is looking for teachers who can teach in nature as well as in the classroom.
Mosaic Montessori's philosophy is to guide each child in helping them grow and follow their natural curiosity while allowing them to learn. We respect each child's voice and listen to what they have to say while answering their questions and helping discover the answers together. We meet each child where they are while giving them the tools to grow into their best selves.
We are a nontoxic, eco-friendly program working towards becoming more environmentally friendly and sustainable each day.
Mosaic Montessori is a half-day Preschool through Kindergarten program serving 2.5 years to 6 years, following a Montessori/RIE philosophy. We have small class sizes, and our ratio is 1:6.
We are a four day program with full-time positions available for teachers. Our classes are offered M-Th, giving you the day off on Friday for either self care or time for planning. Your schedule would be from 7:45 am- 4:30 pm.
Job responsibilities in the classrooms include supervision and engagement of children, cleaning and organization of the classroom environment, and willingness to follow a Montessori/RIE curriculum. We offer benefits, including healthcare contributions and a supportive, friendly workplace with plenty of room to grow as we do.
Mosaic is an equal opportunity employer that values diversity, and we encourage ALL individuals to apply.
****Must hold a Montessori Certificate to be considered for this position.
Washington State Teacher Certification a Plus
Benefits:
Mosaic pays teachers for all school closures, including Thanksgiving break, a two week winter break, and spring break. This is in addition to PTO and sick days.
Five days of paid personal time per year and Five sick days a year. Five more days will be added to staff's personal time off in the second year.
We offer free tuition for all staff children.
After 90 days, Mosaic will contribute $125 monthly toward the employee's health insurance.
https://www.mosaic-montessori.com/
Special qualifications: AMI, AMS or MACTE Montessori certification
Mosaic-Montessori.com